Bristol Business School Alumni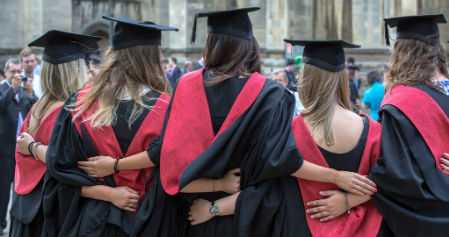 A network of opportunities and support
When you graduate from Bristol Business School (BBS), you become part of an ever-expanding global network of 45,000 alumni. The Business School's Alumni Office is to here to support our alumni throughout their career by providing networking opportunities, lifetime careers support, updates on the latest research and up to 15% off further courses.
A dynamic and global community
Hear from industry leaders and grow your connections
Bristol Business School and the Alumni Office organise a comprehensive series and wide range of events to help you network and connect.
Our lectures, seminars and networking events provide valuable networking opportunities combined with the latest thinking in the fields of leadership and management from BBS academics, heads of industry and visiting professors.
Make sure you've updated your details so we can keep in touch with the latest on the School and our events programme. For details of all forthcoming events across the School and UWE you can check the UWE Events Diary.
Bristol Distinguished Address Series
Our free flagship networking evening, the Bristol Distinguished Address Series offers a rare opportunity to share in the experience of those heading up major organisations with previous speakers from John Lewis, Chartered Marketing Institute and EDF.
Social media networking
As part of the UWE global alumni network of 200,000 graduates, Business School graduates can join UWE Bristol alumni LinkedIn and Facebook groups, and follow the latest on Twitter.
International networks
UWE international alumni networks are open to all BBS graduates to help you stay connected across the globe. For further details visit UWE Alumni International Networks.
Bristol MBA Alumni Group
Exclusively for Bristol MBA graduates, the group meets in Bristol and around the globe to develop networks, enhance skills and support BBS students. Find out more about the network at The Bristol MBA Alumni Group.
Benefits to help you develop your career
UWE Careers Service - tailored support for life
Graduates of the University can access our online services for life and use our Career Coaching for two years after graduation. These can be accessed through our secure careers site InfoHub. As a UWE Bristol alum, you also have access to a whole range of services and support.
Continuing professional development
Graduation isn't the end of your learning journey with Bristol Business School. BBS alumni are entitled to a fantastic discount of up to 15% off further study and we offer a range of professional development opportunities including postgraduate degrees, short courses, conferences and seminars and in company training programmes.
UWE Enterprise - entrepreneurial support
The University offers a wide range of support to alumni looking to start-up or develop their own business. This includes enterprise networking groups, events, business help and support. Find out more at UWE Alumni Enterprise.
UWE alumni benefits
As a graduate of BBS, you are also part of the UWE Alumni Network. This means you also have access to exclusive benefits and services including careers support, sports facilities and library access. Visit the UWE alumni pages to see what's on offer.
You've made it, now make a difference at Bristol Business School
With over 300,000 students graduating across the UK each year, it's more important than ever that our students have the best possible support in preparing for their future. We know our alumni have a fantastic foundation in skills and knowledge when they leave us, and remember how hard it was to take their first steps into their career path.
As an alum, your knowledge can be invaluable to those a little further back down the path. There are lots of opportunities for alumni to get involved and contribute to the Business School and support our students:
Visit as a guest speaker on one of our courses
Offer a placement to current students
Develop your business and employ a UWE graduate
Host a student project
Provide case studies or site visits for students
Sponsor student excellence prizes, events, scholarships, professorial chairs or resources
Set up your own alumni interest group to increase your network and help your fellow alumni connect with each other
Become a member of the Business School advisory board
If you'd like to find out more about how you can help, please contact us.
We are always looking to improve the service we offer to our alumni and to work more closely with you. Your ideas, feedback and suggestions are very welcome so please contact us.
Alumni/a-luhm-ni/ n. pl
Graduates of a college or university
Our community of graduates