Business and Management Advisory Board
The Business and Management Advisory Board will ensure students meet the needs of employers and we build strong national and international partnerships.
Twenty-one regional business leaders will use their leadership experience to look at how Bristol Business School (BBS) and the BBS building can serve the needs of our region and its economy.
As a result, we can grow our international reputation in business and law and our provision will continue to create employable graduates.
Meet the board
Business leaders from our region's financial, commercial, legal, public and health sectors are represented on the panel.
Andrea Beetles
Bristol Business School Departmental Academic Director, UWE Bristol
Social: LinkedIn
Andrea ensures that all Business and Management undergraduate programmes are strategically focussed, practice led and innovatively taught. She is interested in research on the nature of Higher Education and is studying for an EdD (Doctor of Education).
---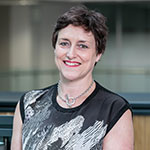 Sue Baker OBE
Global Director, Time to Change
Social: Twitter
Sue has worked at Mind for 23 years. She set up the world-leading Time to Change campaign, which has led to a great change in attitudes in England. She advises governments on social change programmes to reduce discrimination and empower people to lead change. She's worked in marketing and PR roles in the private, public and voluntary sectors.
---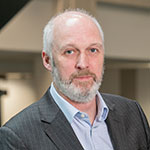 Paul Brown
CEO, Mail Handling International (MHI)
Social: LinkedIn, Twitter
In 2015, Paul became a UWE Bristol Honorary Business Fellow and joined the Business and Management Advisory Board to promote business ready graduates for SME's. He created a company at 24, which has survived many economic phases.
---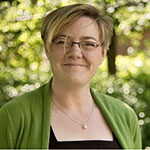 Tara Gillam
Head of Enterprise, Business West
Social: LinkedIn, Twitter
Since 2015, Tara has grown her department project portfolio from two to seven. The Enterprise department manages programmes of business support helping business owners throughout the South West of England to Start, Scale and Grow.
---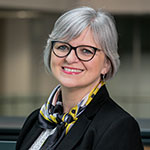 Jane Hadfield
Senior Programme Manager - Apprenticeships, Health Education England
Social: LinkedIn, Twitter
A Registered Nurse, and accredited Executive Coach and Organisation Development Specialist. Responsible for overseeing implementation of new apprenticeship education pathways and working with stakeholders, ie The Institute for Apprenticeships and the Department of Health, to ensure the NHS has fit-for-use apprenticeship standards.
---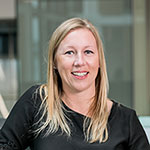 Amy Kington
CEO, Community of Purpose CIC
Social: LinkedIn, Twitter
Community of Purpose exists to increase sports participation and support socially excluded groups access services so young people can realise their potential. Amy has been involved in using sport for social change in Bristol since 1998.
---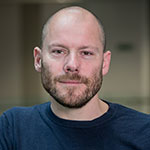 Rob Law MBE
CEO, Trunki
Social: LinkedIn, Twitter
Rob created the much loved ride-on suitcase for tots. He was famously rejected from BBC Dragons Den in 2006. Since launching that same year his company has sold 3.8 million Trunki's in over 100 countries and won SME of the year at the national business awards.
---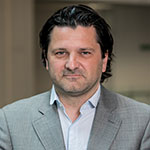 Yves Marien
Founder and Director, Deliberato Ltd
Social: Twitter
Yves led the European IT department of a worldwide paper merchant for 10 years. Now he is a crowdfunding academic, researching the phenomenon as part of his PhD. His focus is the story-telling element of crowdfunding, in particular the interplay between text and video of the campaign pitch.
---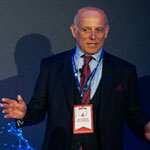 Alasdair Pettigrew
Alasdair worked at IBM as a technology and business consultant leading teams in engagements in aerospace and defence. A desire to help organisations address the emerging challenges of complexity led him to work with IBM's software division before joining BOXARR.
---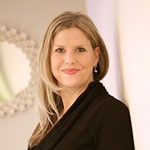 Helen Robson
Leadership Development Manager, Wessex Water
Helen has worked in key roles in Learning and Development in both corporate and public sector organisations. As a qualified Executive Business coach, she supports people in achieving their goals in a focused and positive way. She also works on our ILM Programmes as a tutor and assessor.
---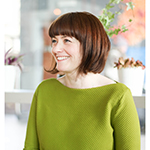 Donna Speed
Chief Operations Officer, We The Curious
Social: LinkedIn, Twitter
Donna joined We The Curious in 2000. Her experience in the BBS building during her MBA inspired her continued involvement with us. Donna is also part of Destination Bristol Board and The Women in Business Taskforce.
---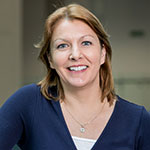 Catriona Tully
Director, Linthar Consulting
Catriona was Director at KPMG advising public and private organisations on their efficiency and effectiveness. Projects ranged from market analysis, sales and marketing strategy and implementation, systems design and roll out, and relationship management. Catriona then set up Linthar Consulting to work closer to organisations and apply her experience.
---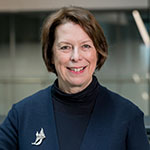 Patricia Voaden
Head of Department for Business and Management, UWE Bristol
Patricia is a specialist in HRM having worked internationally and nationally. Her interests are in people management in public and not-for-profit organisations. She has experience in learning and teaching HRM taught at undergraduate and postgraduate levels.
---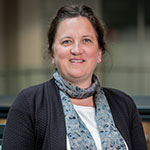 Liz Wilks
European Director - Sustainability and Stakeholder Outreach, APP
Liz has 20 years of experience in global supply chains, standards and sustainability as well as academic experience. She is also leading on sustainable livelihoods and elephant conservation.