Northshore College of Business and Technology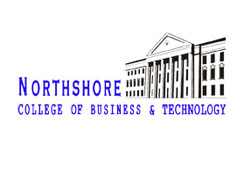 About Northshore
The industry-led mentoring, leadership and team-building initiatives and specialised language training are some of the features of Northshore's portfolio that ensure graduates are set for a lifetime of achievement, development and growth.
Our courses
BSc(Hons) Business Administration
BSc(Hons) Software Engineering
MEng/BEng(Hons) Civil Engineering
MEng/BEng(Hons) Electrical and Electronic Engineering
Where are they based?
Northshore is based in Sri Lanka, a tropical island off the southern tip of India. It is situated in Colombo, Sri Lanka's capital and biggest city. Colombo is a busy and vibrant city with a mixture of modern life and colonial buildings and ruins.
Northshore's state-of-the-art campus is located on three acres in Colombo 15, with excellent modern facilities for all its students.
View Northshore's location on Google Maps.
Our partnership with Northshore
UWE Bristol's partnership with Northshore College of Business and Technology will expire in 2020 marking the end of a successful eight year partnership between the two institutions.
Please read the full statement for further details.
Further information
If you are interested in studying at Northshore or would like further information, visit the Northshore website.