City School of Architecture - Colombo, Sri Lanka
The City School of Architecture (CSA) has been training architects for over 32 years, providing academic knowledge to embark on a career as a Chartered Architect.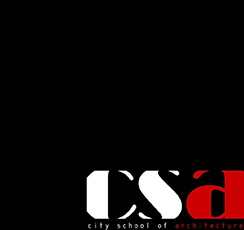 Our courses
Diploma in Architectural Studies (Part I course).
Higher Diploma in Architecture (Part II course).
About CSA
In 2012 the school became a partner institution of UWE Bristol, awarding BArch Architecture and MArch Architecture and Environment Design to students who successfully complete the Part I and II courses respectively, bringing the academic process of the school in line with British universities.
At CSA, the diversity in age, cultural and social backgrounds in every cohort of students broadens students' views and brings together diverse personalities to create a wholesome environment for higher learning.
CSA is a validated School of the Board of Architectural Education (BAE) of the Sri Lanka Institute of Architects (SLIA). The school received full accreditation of the Royal Institute of British Architects (RIBA) for its Parts I and II Courses in January 2011.
Where are they based?
CSA is based in Sri Lanka, a tropical island off the southern tip of India. It is situated in Colombo, Sri Lanka's capital and biggest city.
Colombo is a busy and vibrant city with a mixture of modern life and colonial buildings and ruins. It offers fine dining and lots of shopping choices. Colombo is also the political, economical and cultural centre of Sri Lanka. For more information on Sri Lanka visit Sri Lanka Tourism.
Further information
If you wish to find out more, please contact us: