UWE Bristol staff stories - Lizzie Sabine
Lizzie is a Health and Wellbeing Coordinator at UWE Bristol.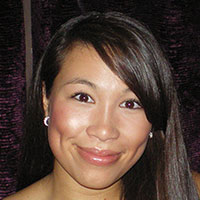 I am a UWE Bristol graduate – I studied BSc(Hons) Business and Mathematics which I completed in 2011. During my degree, I was a Student Ambassador and worked at Open Days, Aim Higher fairs, clearing and a range of other events. After doing my placement year with Lloyds TSB, where I worked on the Olympics campaign, I returned for my final year and also successfully gained a Healthy University internship in Marketing and Communications. These experiences made me realise how much I enjoy working with people and organising and supporting events.
I now work for the University as the Health and Wellbeing Coordinator. I feel like I was destined for the role and I absolutely love my job. I work with people right across the University, in every Department and Service. I also work with students, external organisations, local communities and with the NHS. I feel very connected and have been exposed to all sorts of things that I never dreamed I would be involved in.
My role involves implementing health and wellbeing projects, events, initiatives, campaigns and activities. I work to bring our Healthy University strategy to life, to change behaviour and create a healthy culture here at UWE Bristol. I feel that I make a real difference to the lives of staff and students. I plant seeds that nurture and grow, and that people carry with them for the rest of their lives.
UWE Bristol is a great place to work and the people are brilliant – I really wanted to stay here after my degree. It is such an interesting place and you can learn so much if you want to. You are recognised and rewarded for what you do. You are treated with respect, with the right amount of guidance and support so that you can carry on and do what you do best, whatever that might be!