UWE Bristol staff stories - Lizzie
Lizzie is Strategy and Operations Lead in the Equality, Diversity and Inclusivity at UWE Bristol.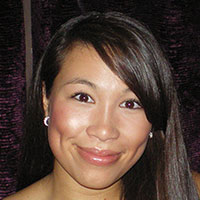 "I have been at UWE Bristol for 12 years, four years of which were spent studying for my undergraduate degree in business and mathematics and masters in public health.
"I have a varied background, which has led me to the role I am in today. I started my career in marketing and communications working within events and web development; I then moved onto project management at Lloyds TSB, where I worked on the Olympics campaign. I joined UWE Bristol as a Healthy University Intern and progressed to become a Healthy University Coordinator, where I led UWE Bristol's Health and Wellbeing strategy and implemented a number of University-wide initiatives, projects, events and campaigns. These experiences made me realise how much I enjoy working with people and leading culture change.
"I now work for the University as Strategy and Operations Lead in the Equality, Diversity and Inclusivity (EDI) team.
"I work with people right across the University, in every department and service. I also work with students, external organisations and local communities. I feel very connected and have been exposed to all sorts of things that I never dreamed I would be involved in.
"My role involves developing and embedding Equality, Diversity and Inclusivity strategies relating to staff and students across the University. I work to bring our EDI and health and wellbeing strategies to life, to change behaviour and create an inclusive and healthy culture here at UWE Bristol. I feel that I make a real difference to the lives of staff and students. I plant seeds that nurture and grow, and that people carry with them for the rest of their lives.
"UWE Bristol is a great place to work and the people are brilliant – I knew I really wanted to stay here after my degree. It is such an interesting place and you can learn so much if you want to. You are recognised and rewarded for what you do. You are treated with respect, with the right amount of guidance and support so that you can carry on and do what you do best, whatever that might be!"