Personal Training
Our Personal Trainers are here to help staff, students and the wider community reach their training needs. All levels of fitness are welcome.
Book a personal trainer
To book a personal trainer at UWE Bristol Sport please read their profiles below and contact them directly for availability and prices.
Sharief Adrissi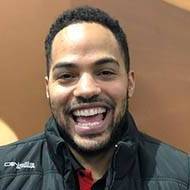 Qualifications
Level 3 Advanced Personal Training, Olympic Lifting, Indoor Cycling Instructor, First Aid at Work
Sharief has been providing first-class fitness sessions and advice to students, staff and the community at UWE Bristol Sport for over ten years. His energising personality will give you the motivation you need to succeed in your health and fitness goals.
Sharief has a real passion for fitness and since retiring from semi-professional football, he understands the demands and needs of maintaining a healthy life. As your personal trainer, he will work with you to develop fun and challenging sessions. He has lots of experience working with a range of clients with different abilities and goals.
His specialist areas include weight loss, muscle building, strength training, injury prevention and nutrition.
Call: 07983 644 864
Email: sharief.adrissi@uwe.ac.uk
Mary Stiliara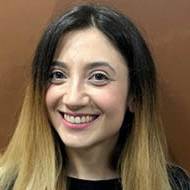 Qualifications
Level 4 Group Fitness Instructor, Level 4 Pilates Instructor, pregnancy pilates, TRX and Aerial Yoga Instructor
Mary is passionate about all things health and fitness. With over half a decade of experience, she can help you with everything from high-intensity training to stretching and flexibility.
She has always been disciplined and committed to her health and fitness and wants to help you achieve the same. She believes the key to achieving a stronger physique is through consistency, proper technique and professional guidance. She has the knowledge and skills to offer a variety of tailored workouts to her clients to meet your specific training needs.
Mary believes you can transform your life one workout at a time, so expect to receive focused and motivating sessions. Her specialist areas include weight loss, nutritional advice, postural assessment and correction, injury prevention and rehabilitation, and pre/post-natal exercise.
Call:
07938 888 625
Email
:
marystiliara@hotmail.com