#LetsTalkNow podcasts
​UWE Bristol's brand-new podcast series to remove the stigma around mental health.
​We are encouraging everyone to start a conversation about mental health as invited guests from across the University share their positive stories, and explore ideas to develop positive wellbeing in individuals and communities and raise awareness of mental health issues. This podcast follows our successful #LetsTalkNow campaign and is part of UWE Bristol's Mental Wealth Lab initiative.
Episode 1 - 15 May 2019
Mental Health Awareness Week special

Let's Talk About… Mental Health and Leadership with Vice-Chancellor Professor Steven West and Bristol Mayor Marvin Rees.
Listen on: iTunes | Spotify | SoundCloud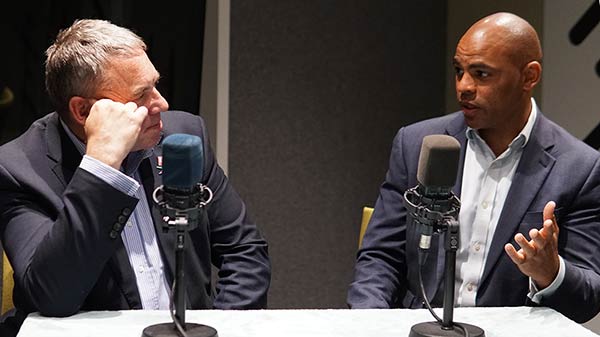 In this special launch episode to coincide with Mental Health Awareness Week 2019, Steve West, Vice-Chancellor of the University and Marvin Rees, Mayor of Bristol talk about how personal experiences have shaped their views on mental health, and how inequality in the community can create barriers to developing good mental health. Recorded 1 May 2019. See the Vice-Chancellor's blog and the Mayor of Bristol's blog thebristolmayor.com.
Episode 2 - 15 May 2019
Let's Talk About… Anxiety and Being True to Yourself with Isaac and Daniella.
Listen on: iTunes | Spotify | SoundCloud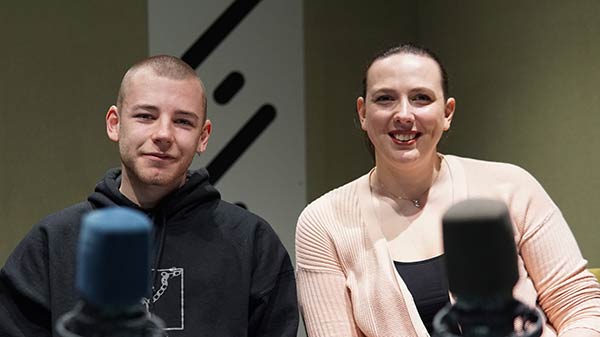 Isaac, a student at UWE Bristol, and Daniella, who's a lecturer in Adult Nursing, open up about their experiences of anxiety, how it presents itself and ways of coping with it. Recorded 8 March 2019. Follow Isaac 'Lazy Eyez' on Spotify.
Further info
Credits
Podcasts recorded at UWE Bristol by students from the Department of Computer Science and Creative Technologies. Presented by Jemma Griffiths. Produced by Conor Kearney, Tom McKirdy, Becky Street, Ollie Cullen, Jemma Griffiths, and Sarah Atkinson.