Strategic Programmes Office services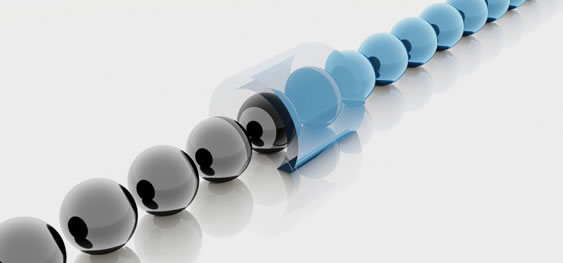 Programme management
Programme management is the co-ordinated management of a portfolio of projects which change organisations to achieve benefits that are of strategic importance. The objective for a programme is to co-ordinate the delivery from a specific set of projects such that the programme can achieve more than just the outcomes from its projects, it can deliver measurable benefits that can be realised within the timescales of the programme as well as afterwards. Typical programme management activity includes:
Ensure programme is aligned with the strategy
Overall management and co-ordination of the programme of projects
Having oversight of the purpose and status of the projects contained within the programme
Ensure project-level activity meets the programme level goals
Budgetary control of the programme of projects.
Project management
A team of professionally qualified and experienced Project Managers, we lead strategically important projects across the University and offer advice, guidance and coaching to others who are leading projects outside of our service. Typical project management activity includes:
Manage project scope, schedule, budget, resources
Communicate overall project status, status of risks, issues, action items and engage with stakeholders
Benefits realisation management
Issue/risk management
Business analysis
A team of professionally qualified and experienced Business Analysts, we lead on business and systems improvements, development of business cases and support project managers and other business units with problem definition, management and resolution. Typical business analysis activity includes:
Define and document the what, who, when, where, why and how of a business problem (as-is) and solution (to-be)
Gather requirements
Support the business in the development of business cases
Responsible for resolving issues/risks assigned to them
Responsible for communicating issues, risks that have been uncovered
Test management
Communicate with stakeholders
Project support
A team of experienced administrators and project support staff. We work closely with the Project Managers, Business Analysts and project teams to deliver excellent systems and services. This team also supports the development and co-ordination of standards and templates used by the wider team and across the University. Typical project support activity includes:
Coordinate and note take project meetings
Keep project documentation up-to-date
Support project managers and business analysts
Chase actions as required
Review and maintenance of project document templates
Consultancy and mentoring
The Strategic Programmes Office offers informal and formal advice on project management, building business cases, business analysis, Lean thinking and networking. Through the sharing of tips, techniques and templates we aim to assist the university have a common approach to change.
Projects list
The Strategic Programmes Office is responsible for providing links to UWE Bristol Partnership projects.
Inspiration
"He who every morning plans the transaction of the day and follows out that plan, carries a thread that will guide him through the maze of the most busy life. But where no plan is laid, where the disposal of time is surrendered merely to the chance of incidence, chaos will soon reign."
Victor Hugo