About UWE Bristol and Bristol Green Capital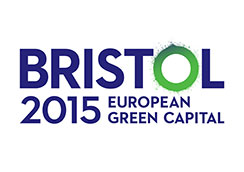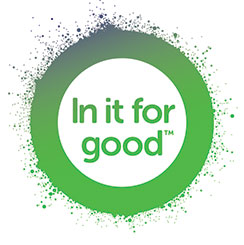 Bristol Green Capital 2015 and UWE Bristol
Bristol was the UK's first European Green Capital in 2015. UWE Bristol was instrumental in helping the city win the successful bid and made the most of the opportunities the year provided to maximise student, staff and community involvement in our environmental agenda to:
Weave sustainability into our curriculum
Undertake research
Create art and music
Engage with local businesses
Support student-led projects
Do anything that celebrates, gets people thinking or inspires action in relation to the environmental agenda
Why the European Commission chose Bristol
It wasn't just the city's 40 years of pioneering environmental efforts. It was also real successes in areas like energy, waste, food and travel, plus a willingness to take risks and look at new ideas, and make ambitious plans for the future. Here are the key themes for the year:
The energy-efficient city
Bristol uses less energy per household than any major UK city, with residents saving about £150 each on their heating bills since 2005. A £140m energy investment programme will improve thousands of homes, more than double the city's solar generation and pioneer district heating.
The healthy, accessible city
Bristol has the highest cycling rates of any major UK city, three and a half times the average, achieved through central and local government, business, community and voluntary groups all working together.
Changing travel patterns
Bristol are investing over £400m in transport infrastructure, including a low emission metrobus system, and plans to encourage alternatives to car use, tackle congestion and increase safety.
A resource-efficient city
Bristolians have reduced the amount of waste they produce by 29%, increased recycling and composting from 13% to nearly 50% and reduced landfill by 75%. And Bristol now makes energy at a local plant using 25% of its waste.
Quality of life
One third of the city is green or blue open space, protected during its recent growth while 95% of building development has been on 'brownfield' derelict land and properties.
A thriving green economy
The city's infrastructure and expertise supports development of the 'green' economy. Already more than 1,000 businesses in Bristol and the West of England provide environmental services or goods. These employ over 9,000 people in Bristol and over 19,000 in the whole of the West of England.