Ghosts of St Matthias
Erica Toms, freelance writer and History graduate from UWE Bristol, captures the legends and tales of ghosts at St Matthias.
Tales of supernatural residents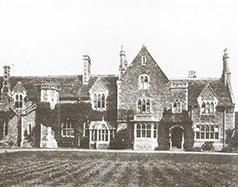 The closure of St Matthias Campus encouraged over 100 years of history to resurface. The Farewell Weekend drew out legends and tales of strict rules, mischief and ghosts. Until recently, tales of ghoulish behaviour were long gone.
Alongside the beautiful architecture and sunken lawn, two ghosts were known to haunt the College.
Hard evidence of this is somewhat lacking, but when enlightened with the stories behind the horror, many have found themselves questioning the presence of these supernatural residents.
Spirit of the Night Watchman
Easily the most notorious ghost around campus, the spirit of the Night Watchman occupied the 'Old Library' of the main building and surrounding rooms. When alive and kicking, the Night Watchman was responsible for the girls boarding on campus, and it seemed this job extended post-mortem.
One witness explained, "I felt a tap on my shoulder, but when I turned around there was nobody there!" Unfortunately, she was not the only one. Several others told of similar experiences of interaction with the ghost; another even told of 'feeling the ghost go right through her'.
Feline intuition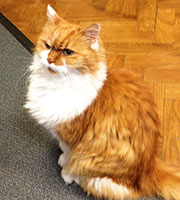 Tales suggest that the Night Watchman's favourite location was the sunken corridor.
Adding to plausibility, it was claimed that Boris, the late campus cat, would never explore this corridor.
Boris's intuition may well have informed the behaviour of one staff member, who would only walk down the sunken corridor carrying a cross.
Ghost of the principal's son

The Night Watchman's memory survived in the main building, but he was not the only known ghost on campus. A younger ghost was said to be that of a past Principal's son, a small boy who haunted the Conifers, a former residence that provided teaching rooms for graduate students.
This legend told of an accident involving a horse and cart outside of St Matthias Campus, which left the boy dead. Over the years, various tales recalled the ghost, who could be seen wandering around.
Unlike the accounts of the Night Watchman, sightings explained that the ghost of the Principal's son was less disturbing – no experiences of interaction with this spectre surfaced.