University Athena SWAN
University level award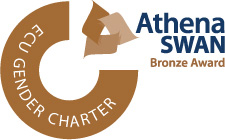 UWE Bristol is proud to have renewed its Institutional Athena SWAN award, with success at Bronze level in 2017. See the letter of endorsement from the Vice Chancellor to Athena SWAN confirming our commitment to the Charter and the four year Athena SWAN action plan.
University Self Assessment Team (SAT)
As a part of UWE Bristol's commitment to the Athena SWAN principles, the University has established a Self Assessment Team (SAT) which includes our UWE Bristol Athena SWAN Lead Representatives, representatives from the faculties, Human Resources, Research Business and Innovation and a range of networks.
Aims of the SAT
The main aims of the SAT are to ensure implementation of the Athena SWAN principles at all levels (working closely with the Equality and Diversity team and representatives of UWE Bristol networks), and to prepare University and faculty/departmental submissions for a Bronze Athena SWAN Award, followed by applications for Silver and Gold Awards.
The core aspect of Athena SWAN activities is a critical analysis of UWE Bristol's strengths and areas for improvement and development of a constructive action plan. The aim is to ensure that UWE Bristol not only has policies and regulations in place but, more importantly, implements these policies to benefit all members of staff and to facilitate women's career progression.