Good practice
Inspiring change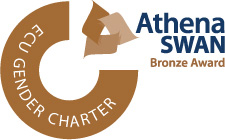 UWE Bristol has a growing expertise in gender equality, both centrally and at departmental level. University submissions and departmental submissions may provide you with inspiration for making changes within your own department.
There are also a number of equality and diversity and Athena SWAN events taking place throughout the year which can be viewed via the What's on diary.
Athena SWAN resources
If you need examples to help you make changes in your department, it is worth looking at documents from within UWE Bristol and other Universities and Research Institutes.
View UWE Bristol's University submissions and departmental submissions documents or contact us for best practice advice from Athena SWAN.
Alternatively, as all award holders are required to publish their submission documents online, most can be found on the organisation's website.
For further advice, please contact UWE Bristol's Athena SWAN Officer.