Carbon, energy and water

- projects and campaigns
We are continuously working on new projects to reduce the University's energy consumption, below are just some examples of the Energy Team's recent work.
Campus Carbon Visualiser
The Campus Carbon Visualiser tool shows the carbon emissions from energy use in campus buildings: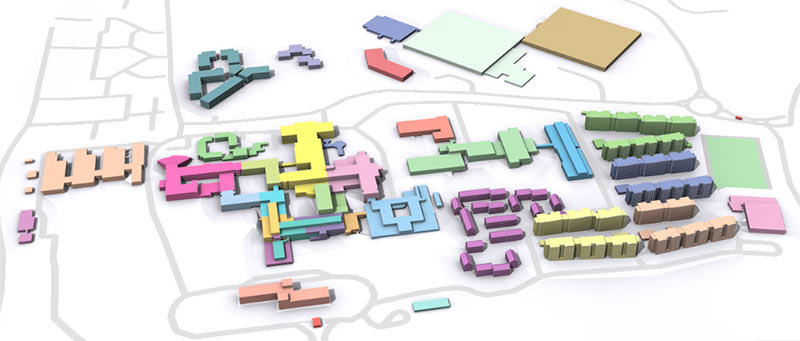 Centre for Sport lighting upgrade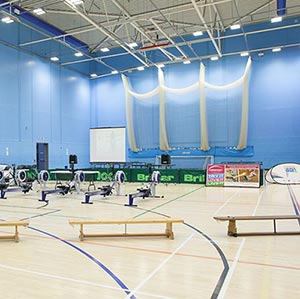 In 2015, the lighting in the sports hall and squash courts was replaced, and smart controls put in place. 182 fittings (each containing 4 x 55W lamps) were replaced with 97 fittings housing 108W or 48W LEDs.

Full controls have also been installed including motion sensors to ensure unused space remains unlit, and a user-friendly booking system allows staff to light space for the time necessary, and at a lighting level appropriate to the activity. The new system has a clean light and the additional benefit of reduced maintenance requirements. Monthly electricity savings of over £1,000 a month are being achieved.
District heating network and combined heat and power
A district heating network with a 1.2 MWe gas combined heat and power (CHP) engine will supply 45% of the Frenchay Campus heat. This will save 1,100TCO2 per year which will contribute to approximately a sixth of the total UWE Bristol 2020 Carbon Reduction targets.

The CHP will be housed in the T-block Energy Centre, with the district heating network initially linking to the new buildings on campus: The new Students' Union building, the new Faculty of Business and Law building, and phase two of the Wallscourt Park residences.
Glenside window draught-proofing
All 2,700 windows on the Glenside campus were draught-proofed to effectively reduce heat loss, as well as making rooms more comfortable for users.
Lighting upgrades
Further lighting upgrades – including the Exhibition and Conference Centre, continued improvements to the Centre for Sport including the AstroTurf pitch.
Metering
Continued development of the automatic metering infrastructure on all campuses to allow greater monitoring and measurement of energy consumption.
Carbon Action Programme
A trial of carbon allowances for faculties, empowering faculties to take ownership of their carbon emissions, working closely with the energy team to identify and fund projects to reduce emissions further.
Energy Management Systems (ISO 50001)
Continued development of UWE Bristol's Energy Management Systems to meet the international standard for energy management (ISO 50001).
Renewables on-site
Other projects include